26 Jul

World-Class uPVC Windows, Made in Dagenham
How DDG Windows Manufactures The Best Quality Windows, Every Time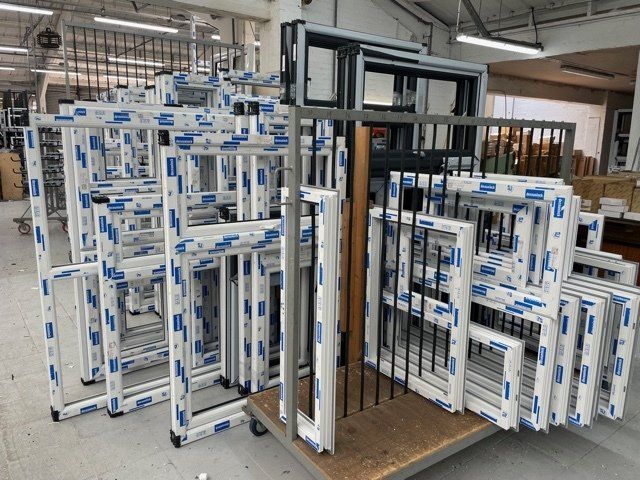 Many of our customers come to us because we have the widest uPVC window range on the market, from coloured windows to sliding sash. But behind each window frame comes decades of experience in crafting the perfect double glazed windows. Our window manufacturing process is one of the most in-depth in the industry. We use quality machinery and finishing processes at our Dagenham, East London factory to ensure all of our uPVC windows are sturdy, sustainable and second to none.
Before we start
Before providing you with a quote for uPVC windows, we conduct a complete survey to get the most accurate data. We do this to ensure the windows you purchase are both functional and meet your style requirements.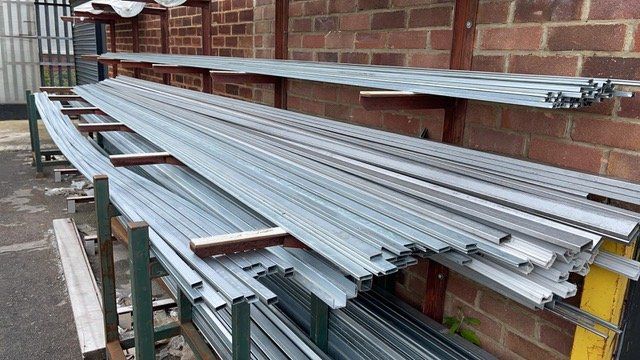 Reinforced with the right materials
We always use reinforced aluminium inside our uPVC window frames to ensure your windows and doors are sturdy and supported for years to come. If you see a window with a sagging frame, it's usually a sign there's no support within the window to keep it strong.
You can't tell if our windows and doors are reinforced from the outside, as our manufacturing method is discreet. It also controls the rate of expansion, which provides rigidity to frame sections over a specific size. It also provides our windows with rigidity for hardware, particularly when we fit door-locking mechanisms. And it can reduce warping in the weather, like the UK's current extreme weather conditions!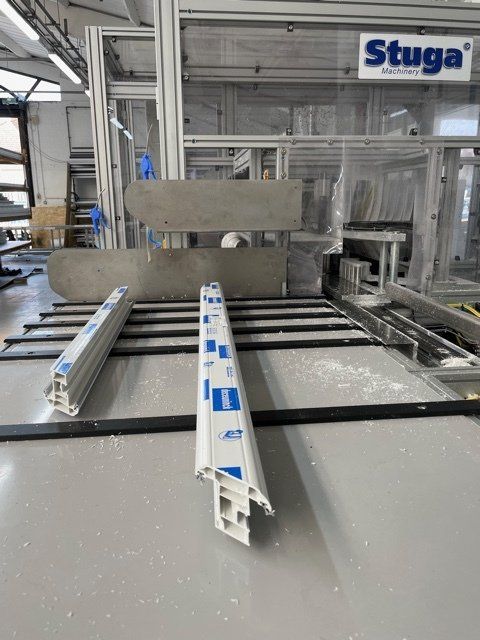 Cutting
Once we have the suitable materials, we cut all products to length using state-of-the-art machinery to ensure the exact specifications. Our Stuga Flow machine makes precise holes for hinges, locks and handles, which we double-check by hand to ensure they're pin-point accurate.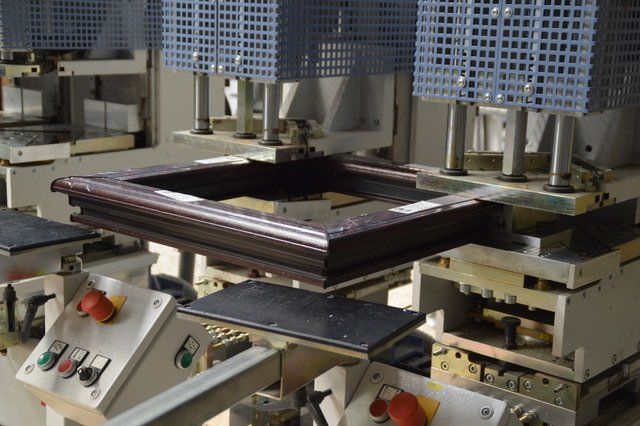 Welding
Next, we weld the parts together using a machine to ensure they stay welded together for many, many years.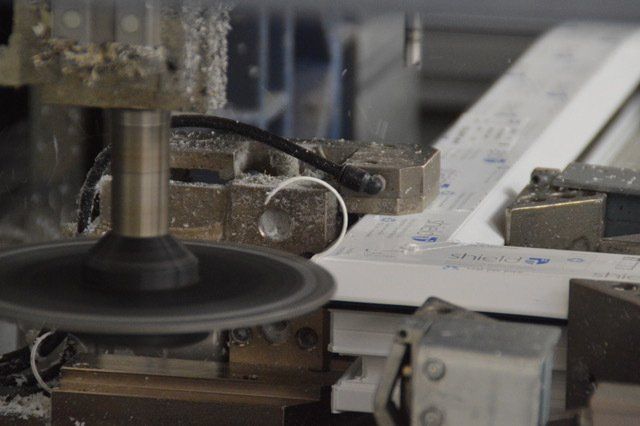 Machine cleaning
The next step is to use a corner-cleaner machine. Many other companies do this step by hand. We do it by machine to ensure our uPVC window frames (especially the corners) are cleaned, smoothed, and perfected after they are welded together.
Installing hardware
Our experienced team fit hinges, locks, and handles at this part of the process, using top-of-the-range fittings and they carry out quality control. Then, we insert the beading. This is the part of the frame that holds the glass in place and is usually a plastic strip around the edge of the glass that snaps securely into the recess. It covers the gap between the edge of the glass and the sash. This improves the appearance of the window.
Quality control
Finally comes the quality control stage to ensure every uPVC window has been rigorously tested and manufactured to the highest standards. This is done by our senior team, who ensure that when we say we offer the "best uPVC windows", we deliver.
All of these stages ensure a better-quality product for you, which lasts longer and can survive the tests of time and weather. That is why DDG Windows is the trusted name in uPVC windows in East London and beyond. Get in touch here.