31 Mar

New Machinery For Us – And What That Means For You
DDG Windows welcome a state-of-the-art new machine to the family, the Stuga Autoflow, offering more choice and options for our customers' windows and doors.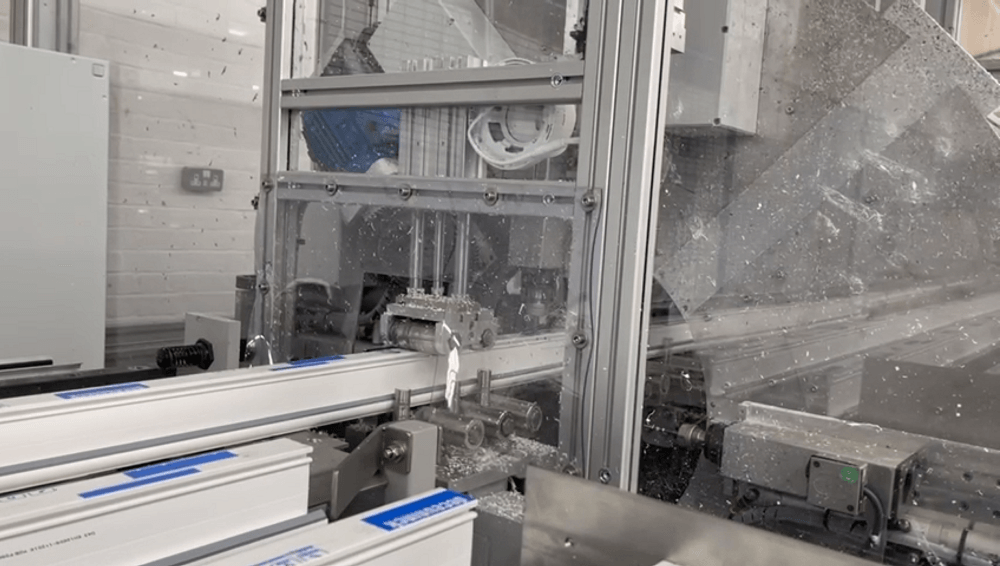 For nearly four decades, DDG Windows has been one of East London's most trusted source of windows and doors. We ensure we stay that way by always being on the lookout for ways to optimise what we do, allowing us to provide an even better quality of service to you. That is why we have invested in some new equipment for our Dagenham factory, which will allow us to deliver even higher quality than you already expect from us. Our new machinery, called the Stuga Autoflow, automates the cutting of drill holes in all our windows and doors. In a typical week, we can now produce more UK-style casement windows than ever before. The process is significantly faster than we could ever dream of doing it by hand, meaning we can manufacture windows and doors more efficiently, delivering a more meticulously designed product. It uses Microsoft Windows to precisely programme what we need, whether that's holes at a 90-degree angle, a 45-degree angle, or somewhere in between. It's less fiddly for us and more accurate for you! Using the Stuga Autoflow ensures a faster, more accurate process, from start to finish. Automating the cutting of drill holes ensures that even fewer problems will arise from newly fitted doors or windows.
Investing in new equipment helps keep us at the top of our game as East London's most trusted doors and windows supplier. We're excited to get started with our new equipment and show you the great results it will provide for your home or commercial property.
See video of our brand new machine in action:
Excited by the possibilities? Get in touch today on 0208 514 0819 or contact us here.