21 Jul

How DDG Windows Crafted Natural Light to Bring a Loughton Home Renovation to Life (Case Study)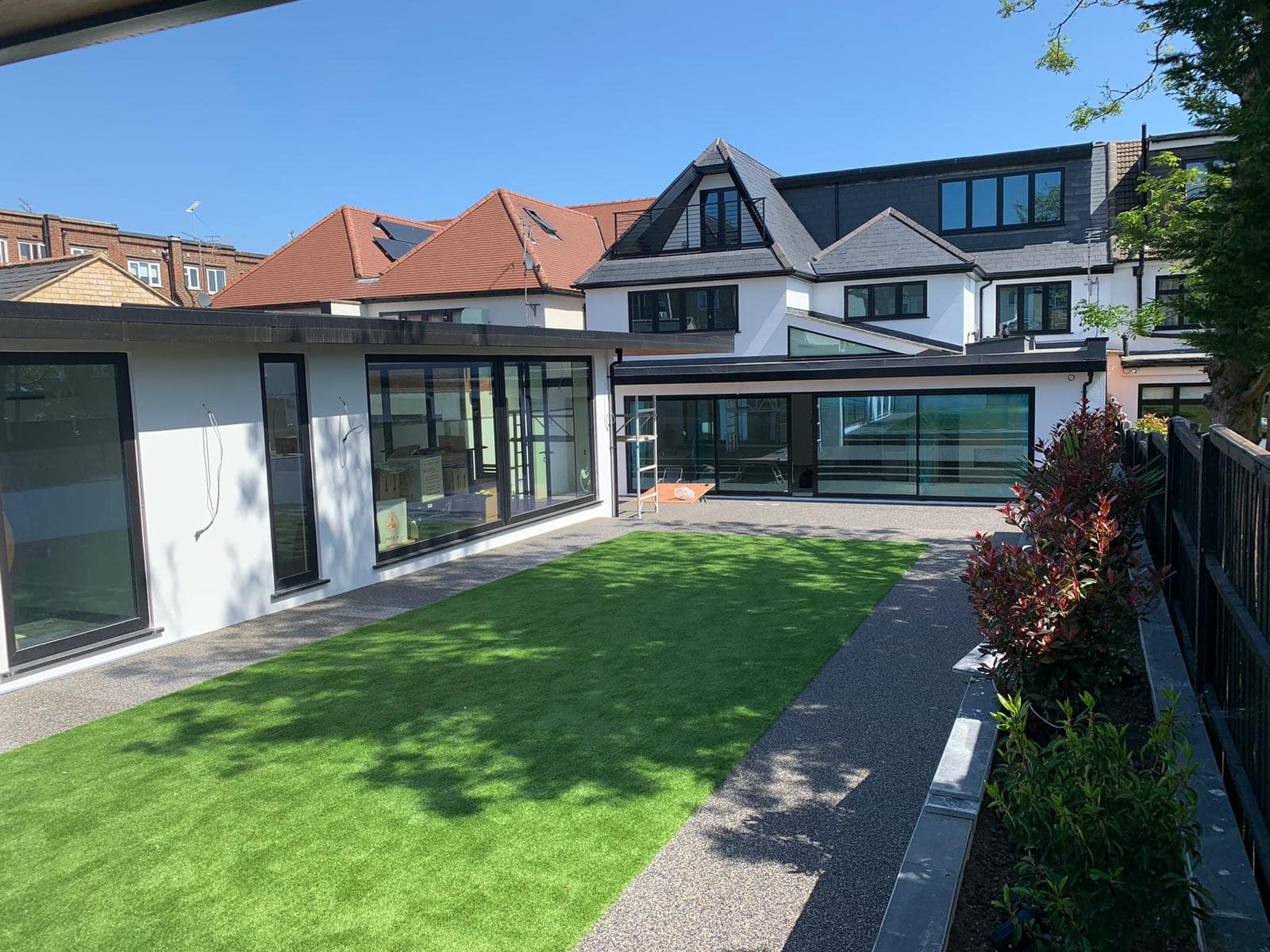 Dave and his family embarked on a home renovation project to create more living space and meet their evolving needs. With their home in the centre of Loughton, they desired larger bedrooms, additional living areas, a spacious kitchen with natural light, increased storage, and a dedicated laundry room. The renovation aimed to maximise their existing space, improve energy efficiency, and create a serene environment.
The original house posed limitations in terms of versatility and energy efficiency. Like many homes in Loughton, outdated windows and doors resulted in higher energy expenses and noise pollution. The under-utilised garden and unused front space further motivated the need for a comprehensive transformation. Dave and his wife decided on a complete renovation, including extending the existing property and constructing new buildings in an L-shaped structure to optimise garden views.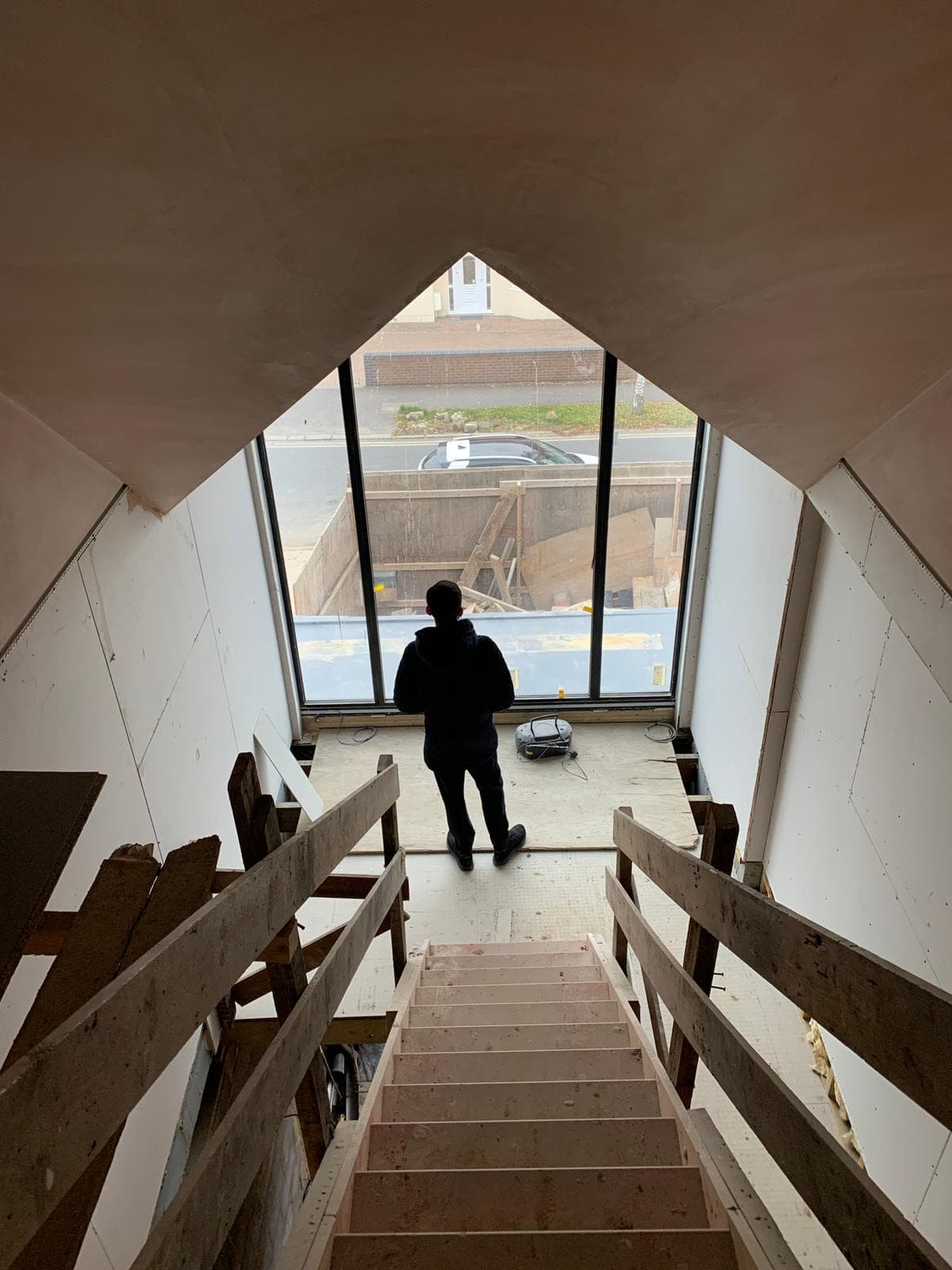 High-quality windows and doors were essential to enhance the house's aesthetic appeal, energy efficiency, and peace. Schüco's exquisite range of aluminium windows and French doors, specifically Schüco lift and slide, ASE60 sliding door and ASS70FD folding door, provided the perfect solution. These windows featured slim frames, allowing abundant natural light, and a sleek design that complemented the modern style Dave desired. The double and triple glazing integrated into the frames improved energy efficiency and reduced noise, creating a peaceful indoor environment.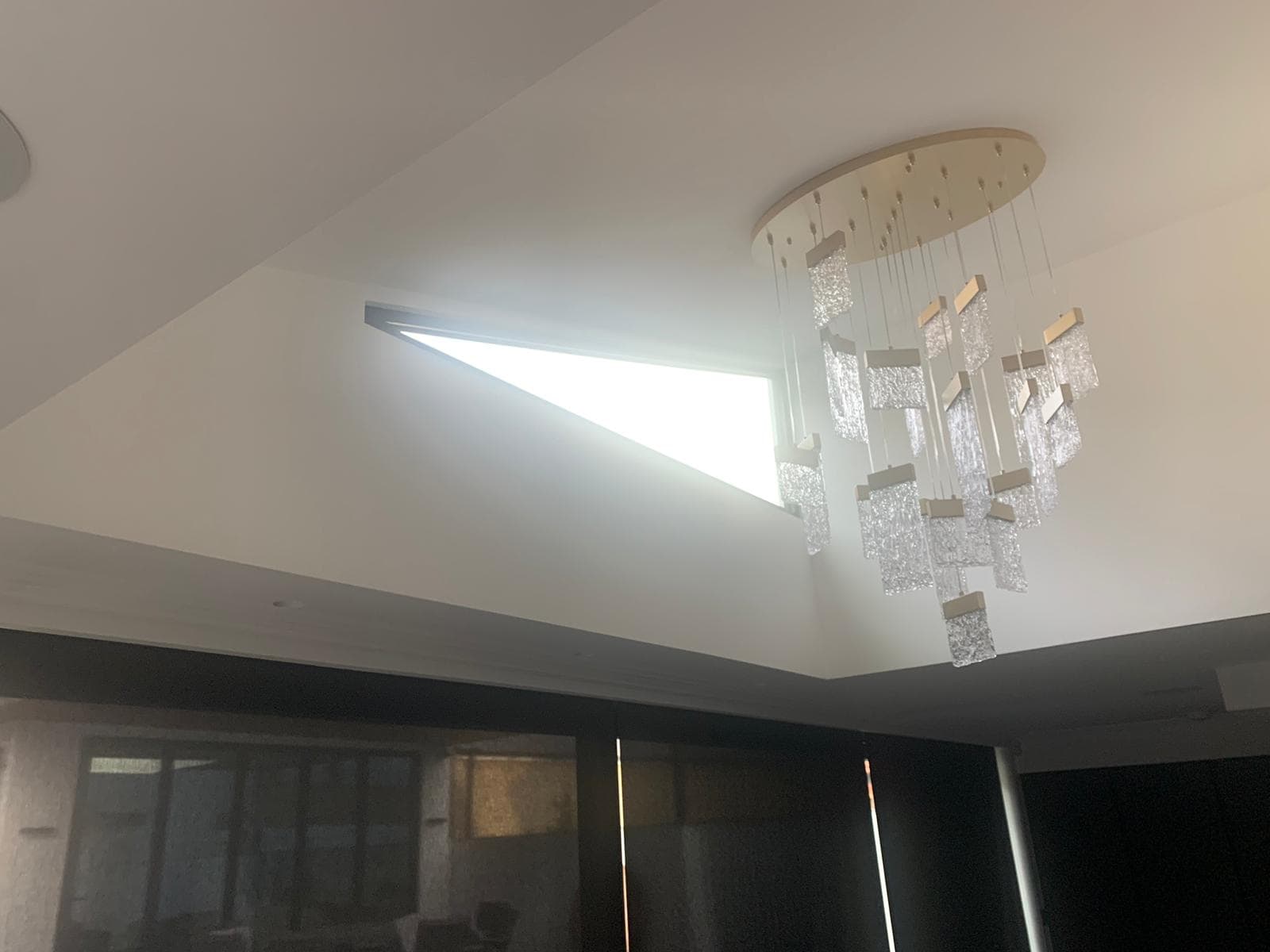 A meticulously designed gable window was installed to add a striking feature and enhance energy efficiency. Gable end windows flooded the landing with natural light and offered robust durability and security. The downstairs space featured wide-profile aluminium sliding doors that provided seamless indoor/outdoor living, excellent insulation, and state-of-the-art functionality.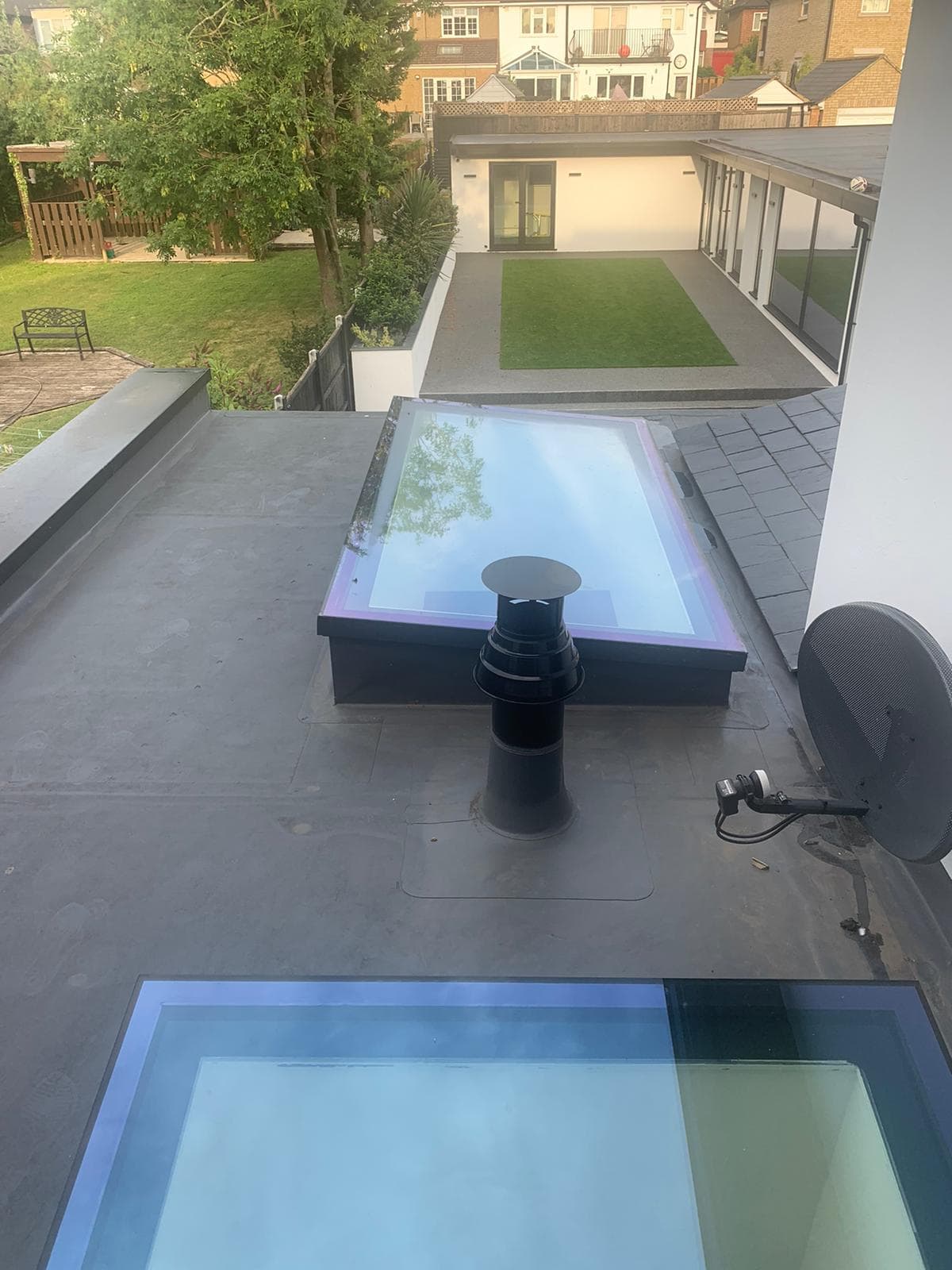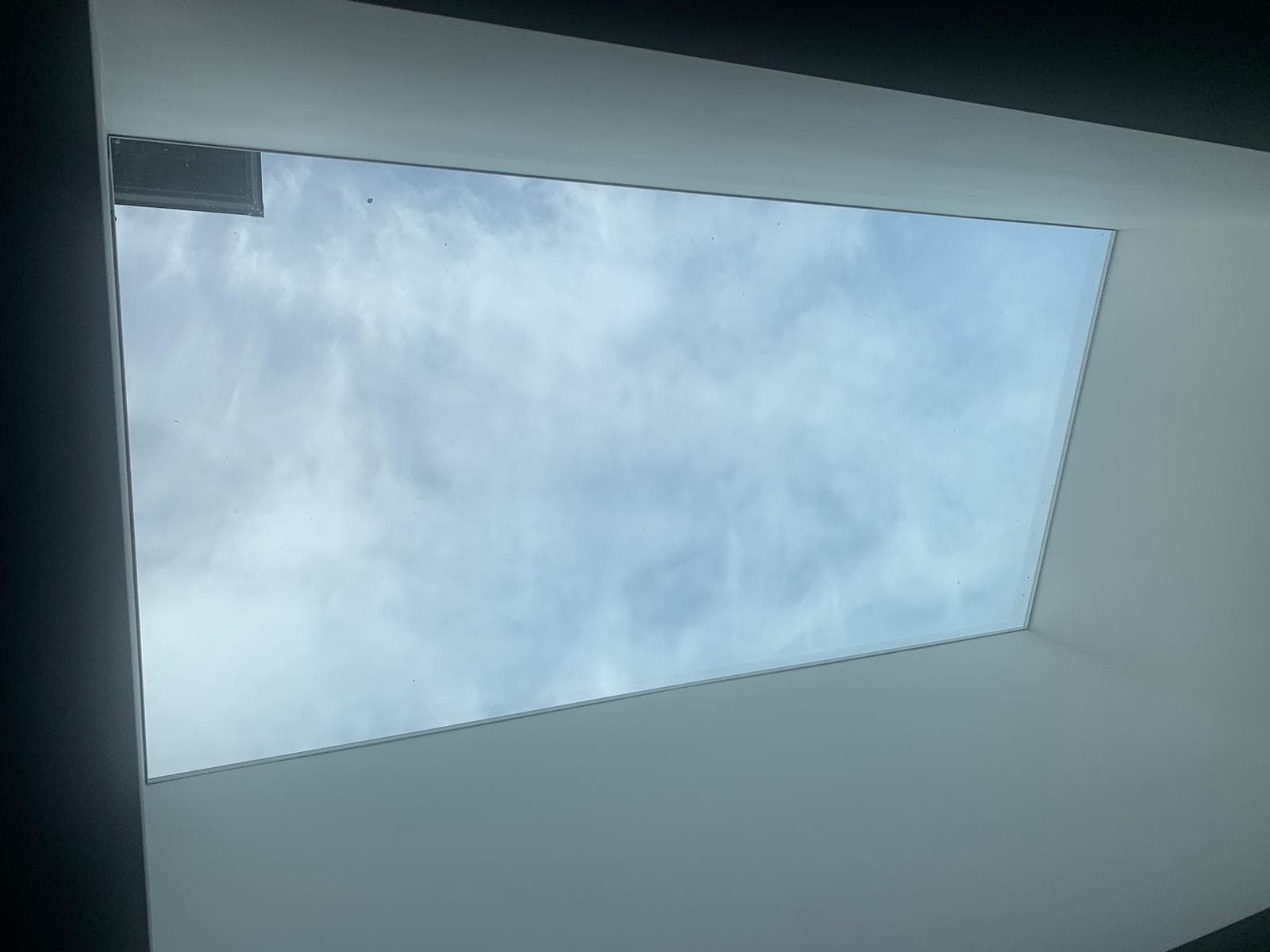 Sky lanterns were strategically placed throughout the renovated home to maximise natural light and improve well-being. These lanterns reduced eye strain, lowered stress levels, and improved sleep patterns, contributing to a healthier and more comfortable living environment.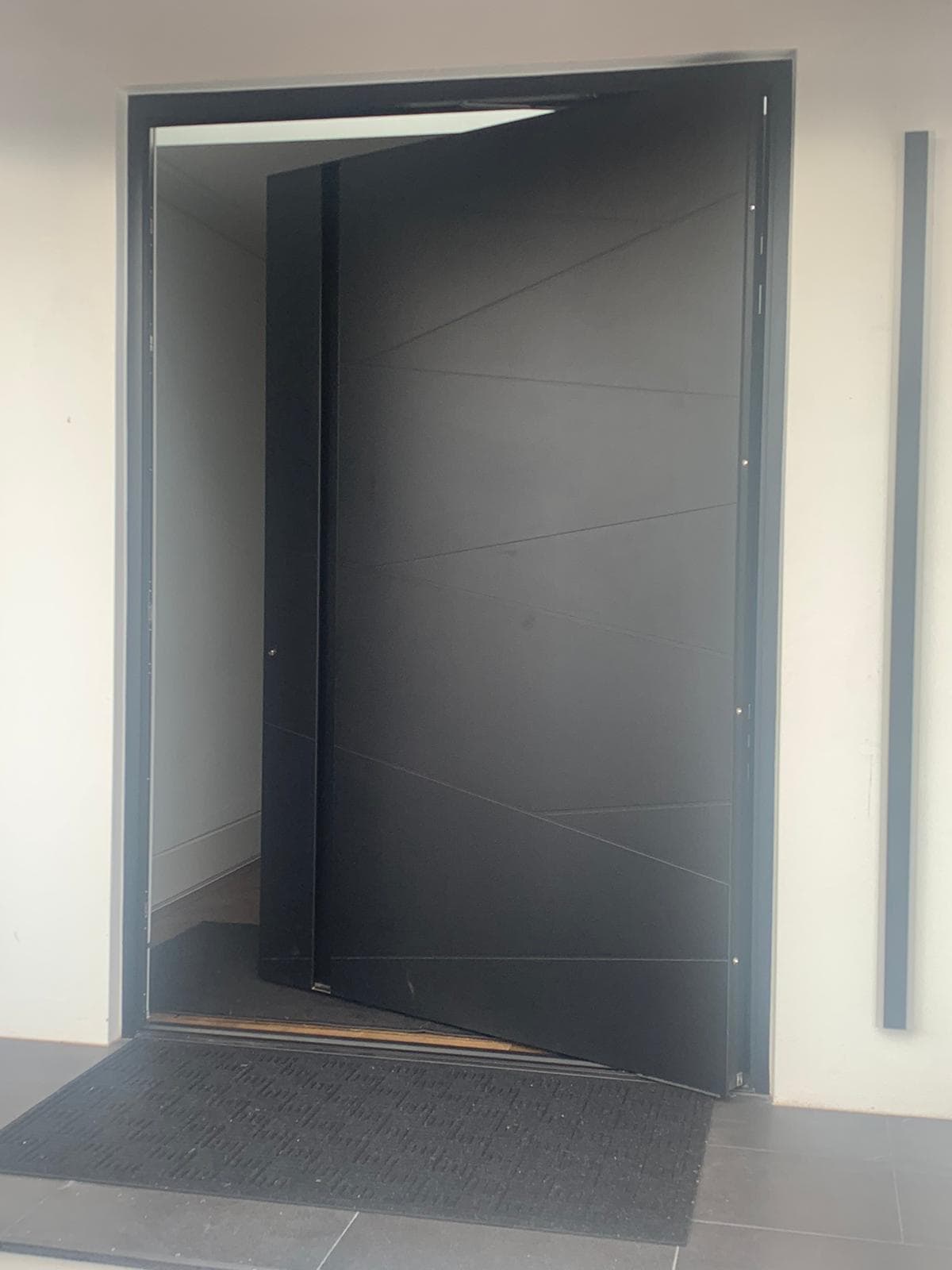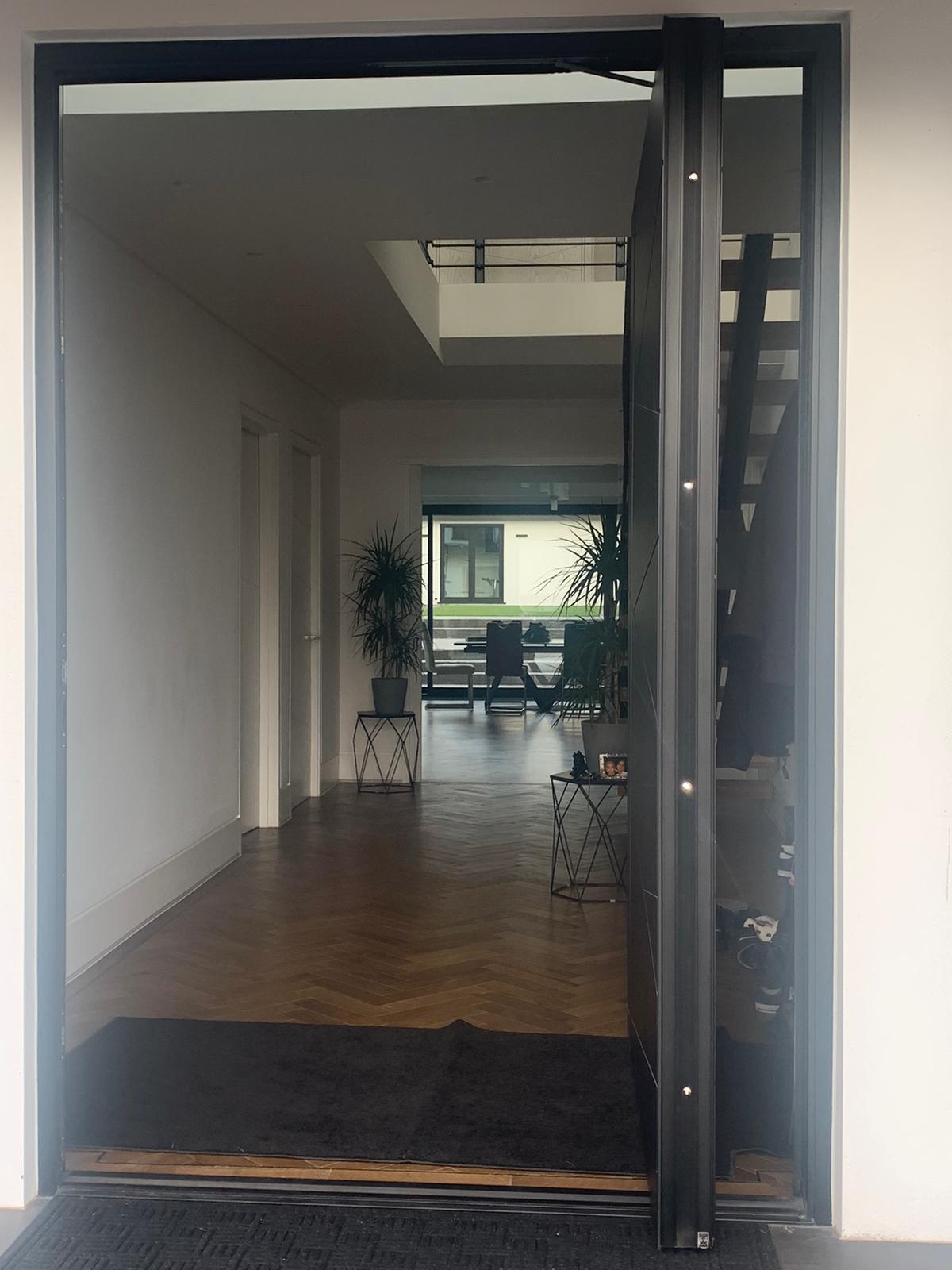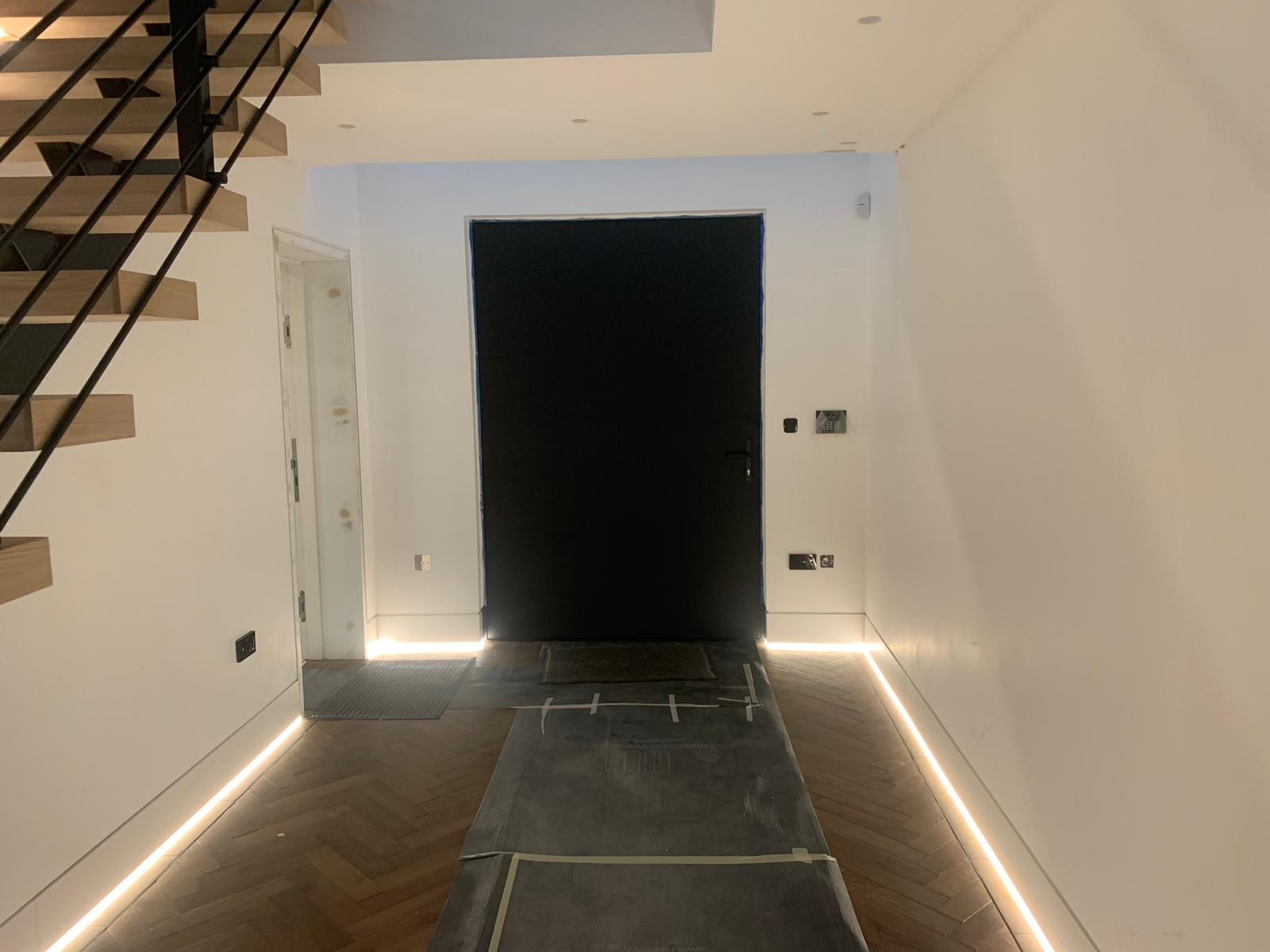 The front door, being the point of arrival and security, was a crucial aspect. The Spitfire pivot door, known for its strength and security, was chosen. The robust door design added aesthetic appeal and provided peace of mind through enhanced security measures.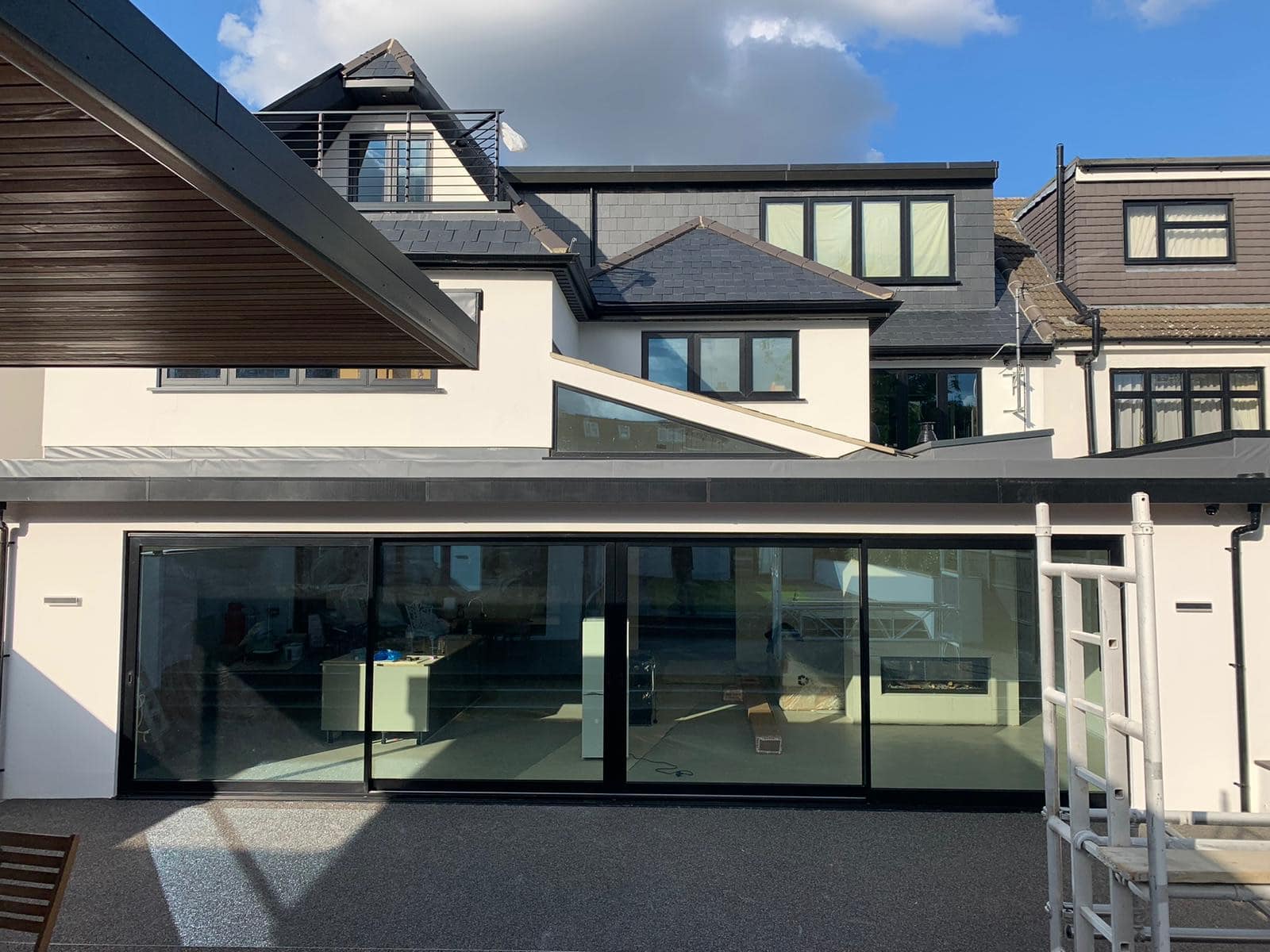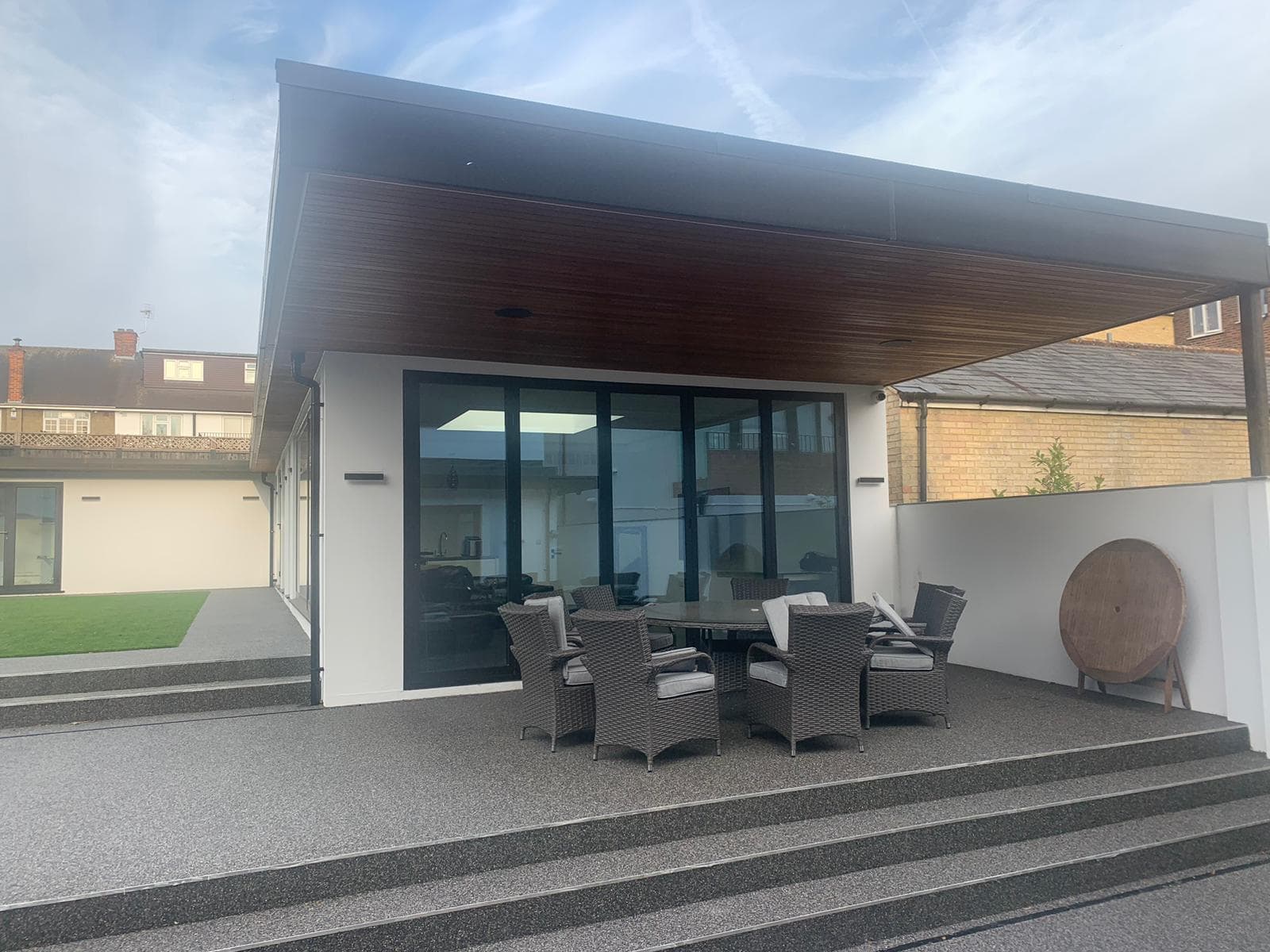 The extensive use of double-glazing products resulted in remarkable energy savings, improved comfort, reduced noise levels, and enhanced aesthetics. Dave and his family witnessed substantial reductions in energy bills, a cosy indoor temperature, and a quieter living environment that feels miles away from the hustle of the nearby Loughton high street. The sleek and modern designs transformed the living spaces and maximised natural light, creating an inviting ambience.
The renovation project and the integration of high-end double-glazing products have been successful. The homeowners have created a stylish, energy-efficient, comfortable, and tranquil living environment. Consider these products for your own projects, as they offer benefits such as energy efficiency, comfort, noise reduction, and security. As the leading double-glazing manufacturer and installer in East London and Essex, DDG remains committed to delivering exceptional products that meet the highest standards.
"I couldn't be more pleased with the products and service I received from DDG. From the moment I decided to renovate my home, they were there every step of the way, providing expert advice and guidance.

I opted for a complete window and door replacement, and DDG delivered exceptional results. The quality of their products is outstanding, and the installation process was smooth and hassle-free. The team was professional, punctual, and meticulous in their work.

Not only have the new windows and doors transformed the appearance of my home, but they have also significantly improved energy efficiency and security. I feel confident knowing that I have top-of-the-line products safeguarding my family and property.

I am so impressed with DDG's commitment to customer satisfaction that I have already recommended them to my friends and family. Their attention to detail, reliable service, and top-notch craftsmanship truly set them apart.

If you're considering any home improvement projects, I wholeheartedly recommend DDG. You won't be disappointed. They are a company you can trust to deliver exceptional results."
Dave and his family's renovation project showcases the success of integrating high-end double-glazing products. The comprehensive benefits of these products have transformed their living spaces into a harmonious and inviting environment. We invite you to explore these products and experience the beauty, comfort, and efficiency they can bring to your home. Contact DDG today to discover how our range of high-end double-glazing solutions can transform any space into a stylish and sustainable haven.
Are you planning your dream home renovation? Speak to the DDG Windows team today bout matching your vision with the perfect windows, doors and double-glazing here or by visiting one of our showrooms.