13 Mar

Why you should fit and install roof lanterns and skylights
The DDG Windows team explain the key benefits of having a roof lantern or skylight professionally fitted and installed in your home.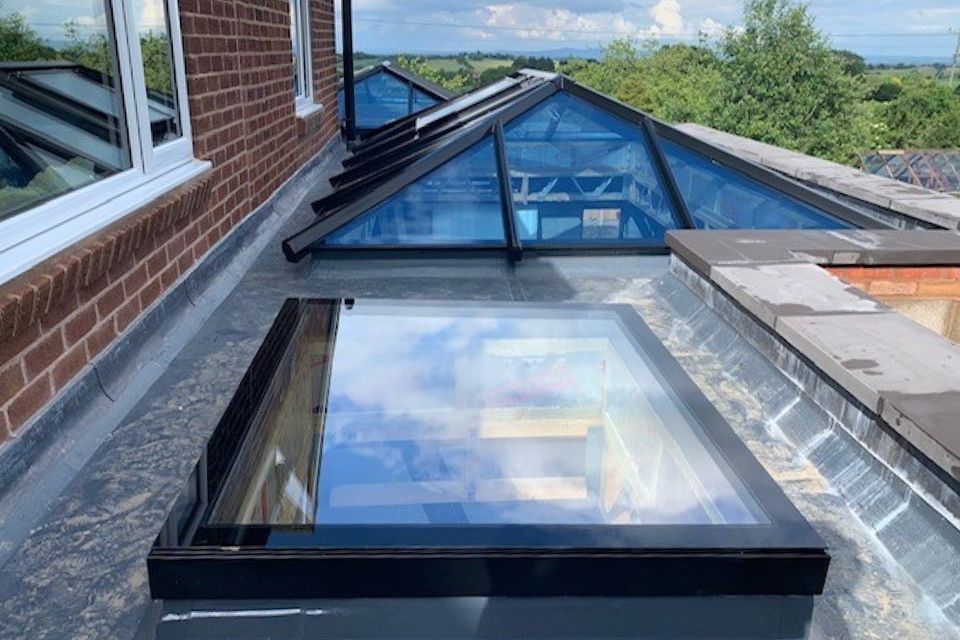 A roof lantern is generally a raised glass structure with an aluminium frame, and is installed on a flat roof to allow maximum natural light into a room. They are also called sky lanterns and they can be installed on pitched roofs too. They have always been popular for conservatories or orangeries because they allow the most amount of natural light into the space. A skylight is very similar to a roof lantern, but is generally a flat pane of glass, like a traditional window but along a flat roof surface.
All of our glass roof lanterns and skylights are designed to let natural light flood in from above. They are perfect for creating the feeling of more space and volume to any room, like in the above picture where the DDG Windows team have fitted both type a roof lantern and skylight.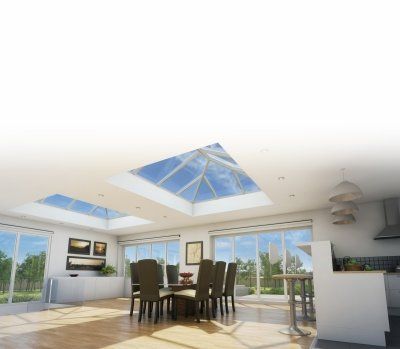 Aluminium roof lanterns and skylights need to be strong but because we design them with slim frames, you end up with an elegant roof profile and outstanding thermal efficiency.
The benefit to you and your family is more natural light and huge view of the sky above without lots of frames and materials obscuring your view.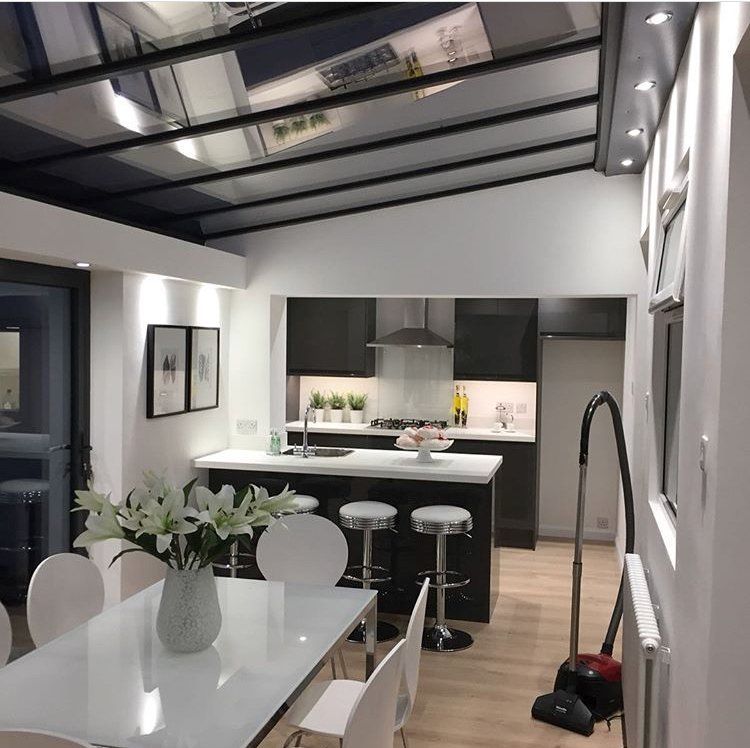 Roof lanterns and skylights are available in many sizes, to fit all different kinds of roofs and properties. We can finish them in different colours to suit the roof or the decor of your home. All glass supplied is toughened class with anti sun, solar control and the best bit, they are self cleaning!
Contact us here
to arrange for one of our specialists to measure up your plans and provide a free no obligation quote.
Or simply go along to your nearest DDG Windows showroom. It's never been easier to transform your home with a roof lantern or skylight.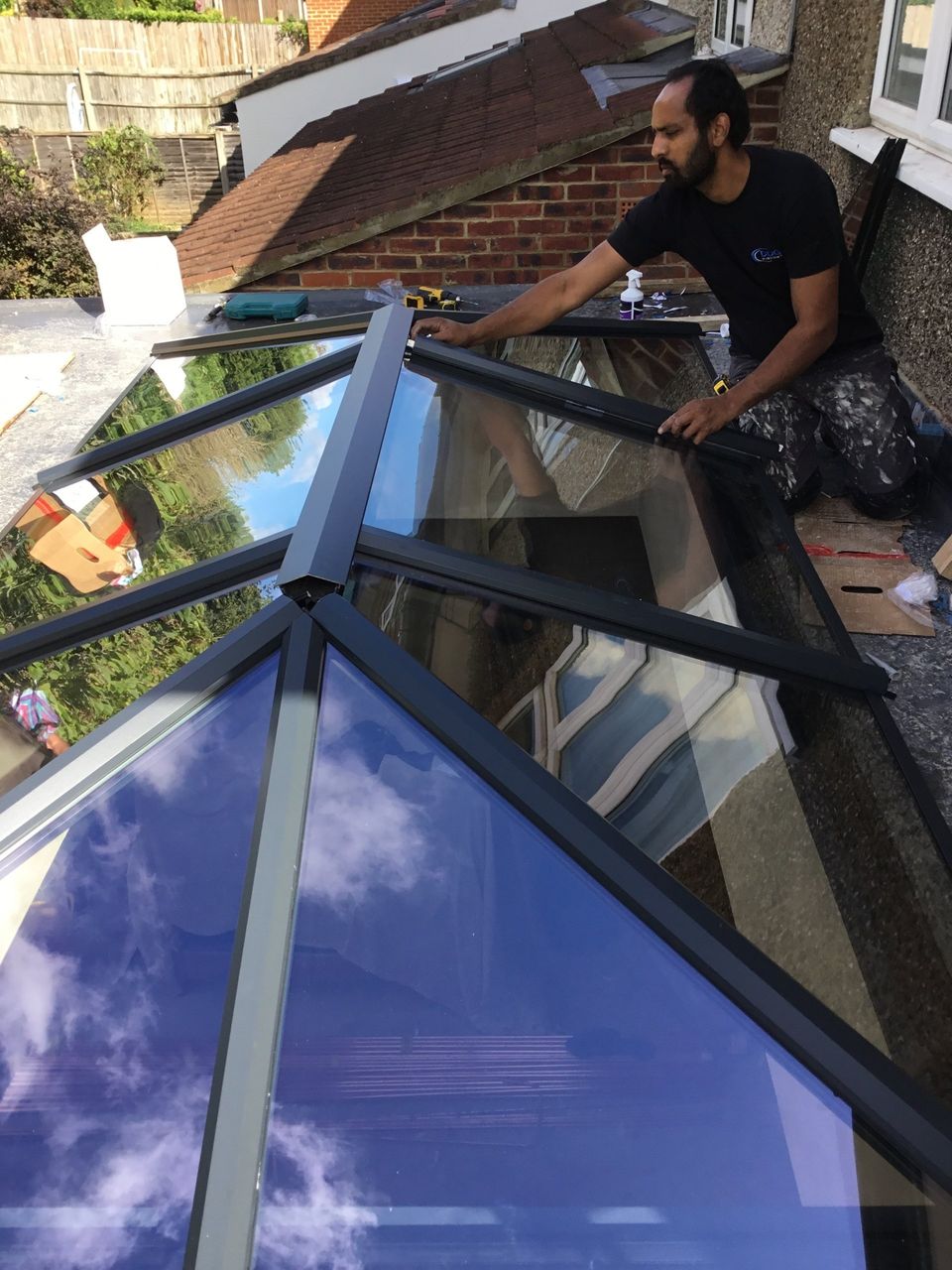 The DDG Team fit and install a roof lantern in East London