03 Feb

Why Rockdoor Composite Doors Are Popping Up All Over London And Essex

Posted at 18:30h

in

Doors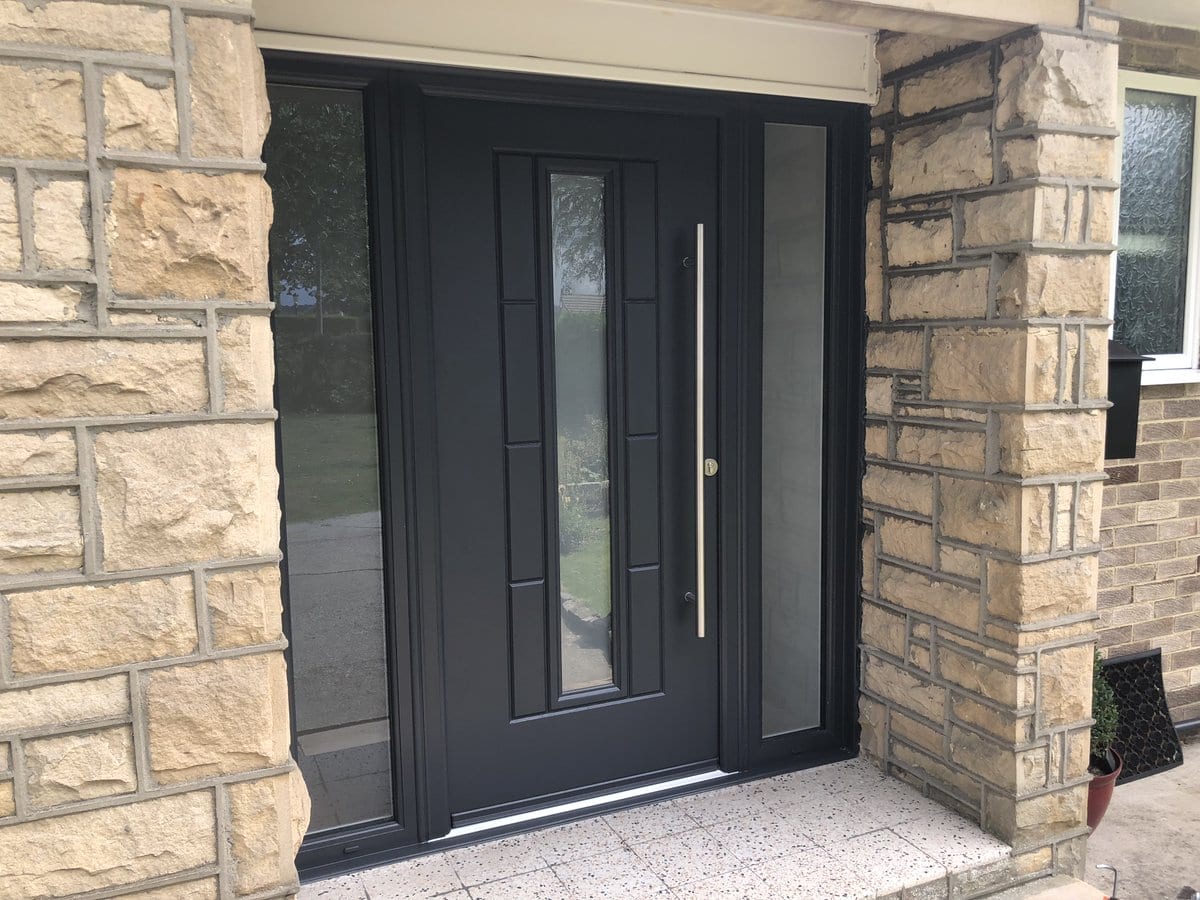 Rockdoor composite doors are quickly becoming the go-to choice for home owners in London and Essex.
Here's the short reason why: they're made with a sturdy yet lightweight composite material, they come in a variety of eye-catching styles, and they have an unbeatable price tag. If you're looking for a door that will make your home stand out from the rest, Rockdoor is the way to go, and DDG Windows is proud to be a local London and Essex partner for fitting and installing your perfect Rockdoor composite door.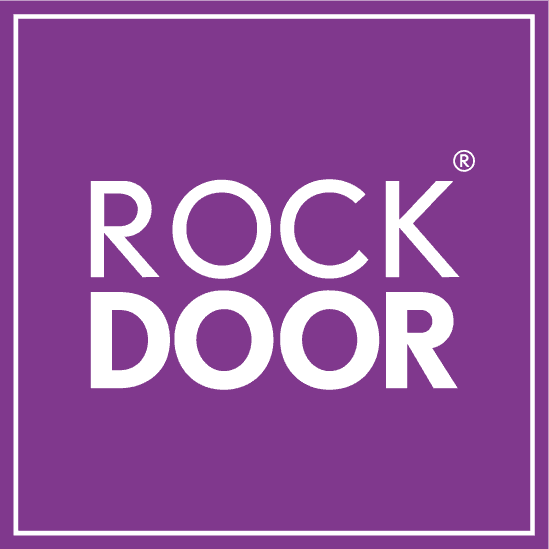 Rockdoor is already a trusted name in the industry
Rockdoor has made a name for itself as a stylish, sturdy, and secure choice for composite doors. They've innovated their products for durability and strength, ensuring that their customers feel completely safe and secure – both from intruders and the elements. Backing their composite doors with a comprehensive 10-year guarantee gives homeowners peace of mind when choosing Rockdoor. With stylish options suitable for any property type, you can rest assured that your home will remain stylish while keeping out unwanted visitors. With Rockdoor, you are investing in both quality and security.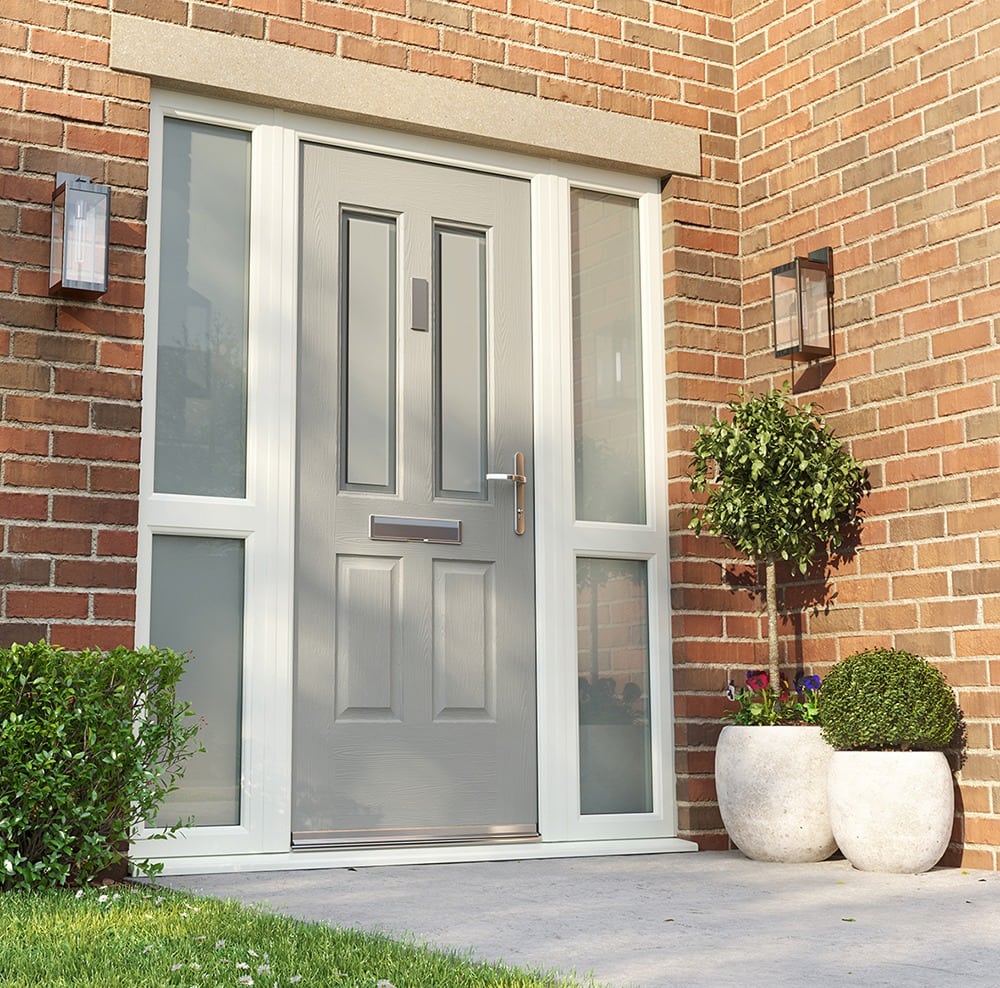 The benefits of composite doors over traditional wood or UPVC doors
Composite doors are fast becoming the go-to door solution for many homeowners. With stronger frames and panels than traditional wood or UPVC options, composite doors provide a greater level of security and peace of mind for you and your family. What's more, composite doors are also stylish and come in a range of colours and finishes to match your existing decor perfectly. Drawn to their hard-wearing yet low-maintenance technology, composite doors are an ideal choice for those looking to get the most bang for their buck when it comes to making improvements to their home.
Why people are choosing Rockdoor over other brands
People across London and Essex are choosing to install Rockdoor composite doors for reliable, eye-catching, and beautiful door options that are extremely efficient. Not only do they provide an added layer of security, Rockdoor composite doors also require very little upkeep compared to other brands. They also offer a variety of designs and colours so everyone can find a style that fits their needs. Whether it's keeping unwanted visitors out or providing extra insulation, Rockdoor composite doors have got you covered!
Rockdoor doors come with unmatched thermal insulation
Rockdoor doors are energy efficient, making them an excellent choice for anyone looking to save energy and reduce energy costs. Their energy efficiency is demonstrated through their ability to help maintain the thermal comfort of a building, helping to prevent energy waste due to heat transference. Through this energy-efficient design, Rockdoor doors have the potential to significantly reduce energy consumption over time, resulting in cost savings that can be passed on to the user. Furthermore, these energy-saving qualities come with the guaranteed satisfaction of knowing that with Rockdoor you get quality products that provide an energy-efficient solution.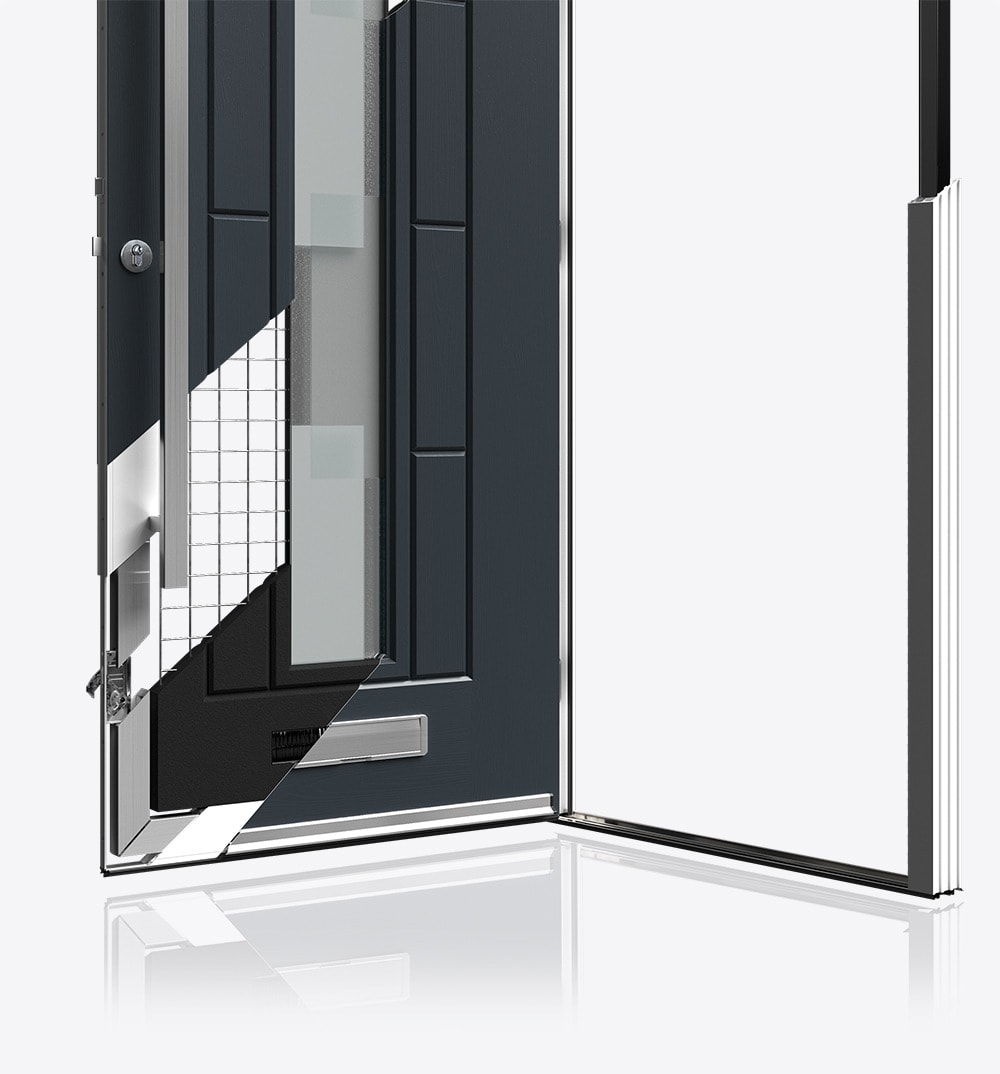 Rockdoor doors have built-in security
Rockdoor doors are the ideal choice when safety and security are paramount. The range of doors all have a core of uPVC foamed with an inner frame filled with high-density foam which guarantees maximum energy efficiency. Additionally, their patented Secured by Design 5-point locking system is complemented by corrosion-resistant hinges, a weatherproof gasket and a fully reinforced steel frame to ensure optimal home protection and peace of mind. This unique combination of security features and construction makes Rockdoor doors the ideal choice for safety-conscious homeowners who want uncompromised protection.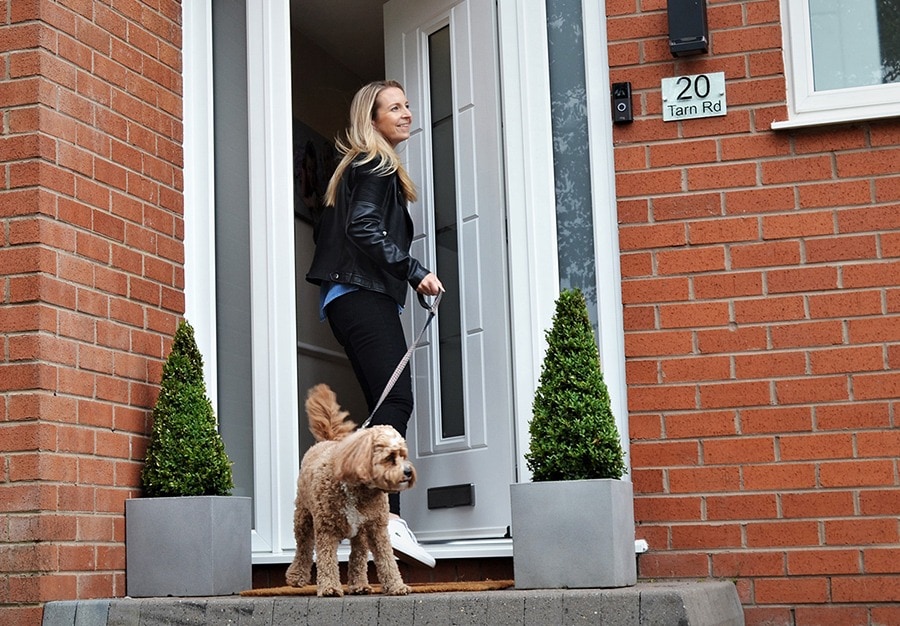 Best of all, Rockdoor doors can be personalised to perfectly fit you and your home
Personalising your Rockdoor is loads of fun! With a huge range of styles, colours, door handles and escutcheons available, you can create a unique Rockdoor just for you. There's something out there to fit any taste, from the traditional uPVC look all the way to the trendy composite design. Go all out and choose a bright colour like yellow or red – or alternatively opt for a more subtle brown or black – it's entirely up to you and your imagination! And don't forget about door handles – find one that catches your eye and make it yours today. Finally, top off with an escutcheon in matching or contrasting colours for a stylish look.
DDG Windows guides you through the entire process, from conception and planning to installing and fitting the perfect doors.
With Rockdoor doors, you get energy savings, advanced security and unmatched personality each and every time you walk in and out of your home. No wonder DDG Windows customers are in love.
Contact DDG Windows about installing Rockdoor in your home today – speak to our team or visit us at one of our two showrooms.