30 Apr

The Pros and Cons of Bi-Fold Doors vs Sliding Doors

Posted at 09:49h

in

Doors
Making sense out of the materials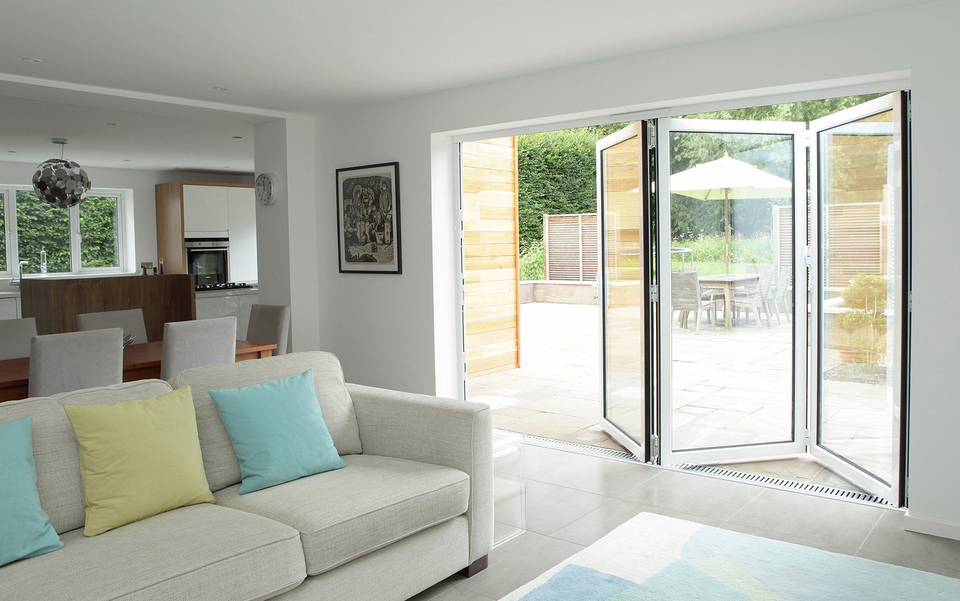 With the abundance of options in the marketplace it can be quite overwhelming when it comes to making the right choice. The variation on styles, size and shapes offer a variety of finished looks. But where is the best place to start?
The choice of materials seems a good place to begin and there are key differences between uPVC and aluminium. Apart from the 'look and feel' quite often it will come down to durability, maintenance and how they are installed.
uPVC bi-fold doors vs. custom-made aluminium bi-fold doors
uPVC can be quite rigid and can cause issues with the shape when opening and closing a bi-folding door. This is frequently due to the way the hinges are connected between each pain.
Custom made aluminium bi-fold doors are much stronger in comparison and will provide a longer lasting robust solution with less maintenance issues and easier installation. One of the best options for aluminium bi-folds are Schuco.
This is equally true of sliding doors and deciding what fits aesthetically should also play a key part in your decision.
Making the most of out your views and light in addition to functional open spaces
You may want to choose sliding doors or bi-folding doors with slender profiles, containing large areas of clear glazing that make the most of the outside views and allow sunlight to flood into every corner of the room.
Sliding doors will often have a fixed window pain and can be opened and closed effortlessly via a lipped runner and the amount of light will be directly be proportional to the size of window and can offer uninterrupted views when closed.
Views are also important to consider and aluminium bi-folds provide the option of a complete uninterrupted view when open. This will provide the maximum amount of light and a higher glass to frame ratio.
What functions provide the best option for families, the elderly and wheel chair users?
Sliding doors along with aluminium bi-folds provide a secure solution via multi point locking to your property, but it also important to consider how practical they are to use. Products should comply with the relevant part L of building regulations, an essential part of U Values and energy levels.
Have you got the U Factor?
Simon Cowell can find the X Factor but when making your choice on product that is right for YOU the U Factor is an important consideration.
A lower U value enables more heat to be retained in the property.
Larger sliding doors can offer a huge window to frame ratio, with a 90-degree corner, providing excellent thermal and insulation levels. Thermal levels are better in uPVC Sliding doors as the fixed frame is a lot bulkier and is more thermally efficient.
This is how the Schuco ASE60 FD Bifold achieves 1.8 as standard and the Schuco ASE80 HI lift sliding achieves 1.4 as standard:
Energy
▪ Thermal insulation: Uw values of < 1.3 W/(m²K), depending on the design
▪ Sliding and lift-and-slide system with optimised thermal insulation in accordance with DIN EN ISO 10077, Part 1
The latest technologies have also created aluminium bi-fold doors that open and close at the slightest touch offering full flexibility to regulate thermal and insulation levels along with the elegance and precision that a custom-built product provides.
Practical uses of both sliding doors and bi-folds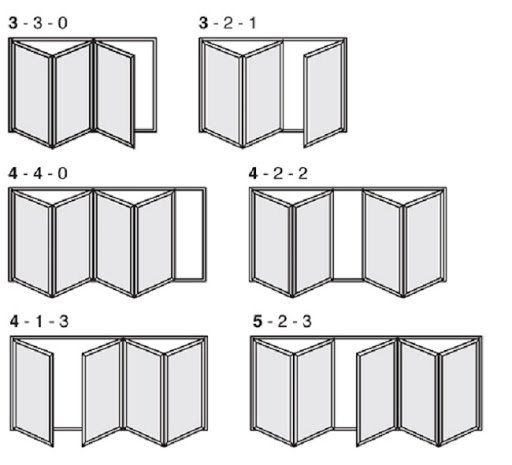 A 'flush track' offers the ability for easy access for families, elderly and wheel chair users. There are limited options for 'flush tracks' with sliding doors and it is important to ensure that all of the runners are kept clean to ensure they are able to open and close seamlessly.
Sliding door leaves allow easy access via concealed rollers and most aluminium bi-folds can also have 'traffic doors' fitted. Understanding the best practical solution is an important consideration for everyday use.
It is also important to consider that bi-folds will take up some space inside and outside of your home.
In Conclusion
A bi-folding door or a sliding door is an investment and we should also consider that bi-folds can add slightly better additional value to your property.
Achieving the maximum value for your property, whilst enjoying the benefit of a custom-made product that suits your individual needs is 'win -win'.
Please feel free to
contact us
to book a free consultation and a non-obligation quote to discuss all of your requirements or visit one of our show rooms.